PERSONAL TRAINING SERVICES
 One-on-One Fitness Training: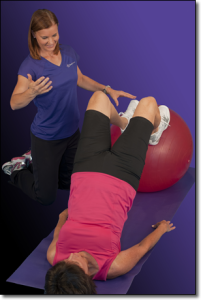 In-home one-on-one personal training with foreverfitness provides the individualized experience of having your trainer come to your home with all the equipment necessary to give you an exceptional workout in the comfort of your own home. This type of personal training is for the person who does not have time to get to the gym or prefers the private, non-intimidating environment of their home. It is as effective, if not more effective than working out in the gym. The trainer can also use any equipment you may already have and can modify the workout routine to fit the specific situation in your house.
Contact us for a FREE CONSULTATION to get started!
Semi-Private Training:
In-home semi-private training provides a fitness training experience for two or more clients at the same time. This type of personal training is for people who like to work out with a partner or friend in the private, non-intimidating environment of someone's home. Due to varying fitness levels of the participants, the personal trainer will develop an exercise session that takes into account the needs of each individual. And this is a more economical way to enjoy in-home training.
General Fitness Training:
The training in this program is targeted for those who are generally in good health and are looking to improve their current fitness level. An Initial Fitness Assessment is taken to establish a benchmark fitness level in the areas of aerobic fitness, strength, flexibility and balance. After evaluating a client's fitness assessment and discussing their medical history and personal fitness goals, an individualized program is designed for them to establish both short and long term goals, the direction of the program and the components of that program. The trainer will provide the client with closely supervised guidance. The fundamentals of the client's program include variety, motivation, progression and FUN. Improvement in their fitness level will be monitored at pre-determined intervals. The trainer's goal is to instill a healthy approach to one's life.
Older Adult Fitness:
Older adult training is focused on individuals who want to improve their health, but lack the necessary skill and knowledge to do this on their own. A primary goal is to improve one's quality of life. Providing a safe, effective, individualized and positive exercise program is the focus of this type of personal training. Special attention is given to address the common concerns of older adult clients including balance, gait, posture, activities of daily living, arthritis, low back pain, and brain health. The trainer provides guidance, motivation and appropriate progression with this client in a fun and comfortable environment.
Special Medical Needs:
Individuals who face health challenges, such as diabetes, obesity, hypertension, cancer, AIDS, neurological disorders, low-back pain, orthopedic problems, cardiovascular disease, pulmonary disorders, immune dysfunction and psychological disorders are the focus of this type of training. Physical activity and exercise play a vital role in improving the health of this type of individual. The trainer provides a safe and effective exercise program for the client. The trainer has the skills necessary to motivate and support the client as they work together to reach the client's goals. The trainer is the indispensable link between the health-challenged client who wants to participate in a fitness program and their healthcare professional. A proper screening, medical history and assessment are conducted after a medical clearance from their primary doctor is completed. The personal and individualized attention a client receives from an experienced and knowledgeable trainer is the key to success for the client.
Post-Rehabilitation:
This training program is primarily for those with musculoskeletal challenges. The focus of this personal training is to return a client to a physically active lifestyle after they have completed treatment and/or rehabilitation for their health-related problem. The trainer helps the client achieve their fitness goals by following an in-home exercise program that does not aggravate the existing disorder. The exercise program is designed based on the type of injury, severity of the injury, current phase of healing and rehabilitation, extent and type of treatment (surgery, physical therapy), and the pre-injury activity level of the client. These factors help to determine the appropriate guidelines for the exercise program along with any recommendations and/or limitations that a client's physician or physical therapist may define. A medical clearance is required for this client and a medical history and assessment will be taken in order to design a safe and effective fitness program. The goal of this training program is to advance the client's fitness level so they are performing at their optimal level of function.
Sports Conditioning/Sports-Specific Training:
The goal of this type of training is to help the client achieve maximum physical performance for their specific sport without incurring injury. All ages and levels of athletes benefit from this type of training. The trainer works closely with the client to establish realistic goals, construct an advanced, safe, effective exercise program, and provide the motivation that delivers success. This type of personal training involves plenty of variety and functional fitness in the workouts.
Pre-/Postnatal Fitness:
The goal of exercise during pregnancy and the postpartum period is to maintain the highest level of fitness consistent with maximum safety. The trainer will develop an individualized exercise program that is closely monitored and that ensures the safety of the mother and her infant. Sarah K. Stahr is certified in Pre/Postnatal exercise and did her thesis on this subject.